RESOLUTION
In honor of New Year's and its resolutions, and also in honor of flu season, I'd like to share with you an inspirational/ berating extract from the Discourses and Selected Writings of Epictetus, who is truly the Vince Lombardi of Hellenistic philosophy.
From Discourse 16 ("On Providence")

…You eagerly travel to Olympia to see the work of Phidias, and all of you account it a shame to die never having seen the sight. [24] But when there is no need even to travel, when you are already there because Zeus is present everywhere in his works, don't you want to look at and try to understand them? [25] Will you never come to a realization of who you are, what you have been born for and the purpose for which the gift of vision was made in our case?

[26] 'But difficult and disagreeable things happen in life.' Well, aren't difficulties found at Olympia? Don't you get hot? And crowded? Isn't bathing a problem? Don't you get soaked through in your seats when it rains? Don't you finally get sick of the noise, the shouting and the other irritations? [27] I can only suppose that you weigh all those negatives against the worth of the show, and choose, in the end, to be patient and put up with it all. [28] Furthermore, you have inner strengths that enable you to bear up with difficulties of every kind. You have been given fortitude, courage and patience. [29] Why should I worry about what happens if I am armed with the virtue of fortitude? Nothing can trouble or upset me, or even seem annoying. Instead of meeting misfortune with groans and tears, I will call upon the faculty especially provided to deal with it.

[30] 'But my nose is running!' What do you have hands for, idiot, if not to wipe it? [31] 'But how is it right that there be running noses in the first place?' [32] Instead of thinking up protests, wouldn't it be easier just to wipe your nose?
.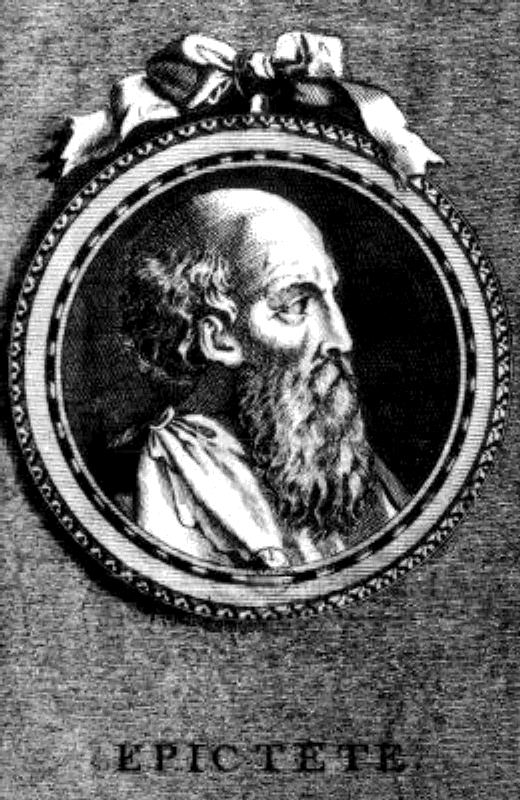 Master of the art of happiness
.
Happy 2012 to my equanimous readers!